Sponsor:
If you would like to be apart of my blog, I would love to have you!
But I don't want your money and you don't have to worry about
"winning" a spot on my blog, just do these simple things:
1. Follow me on my Facebook Blog Page or Twitter
http://www.facebook.com/pages/My-Something-New-with-You/285429138240038
Callie @ calliersmith
2. Email or comment on any post if you like
3. Grab a button ( i'll be making different sizes soon) and let's swap buttons!
4. And let's be friends!
150 x 150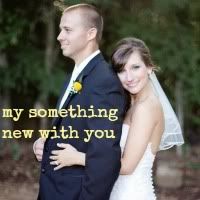 200 x 200